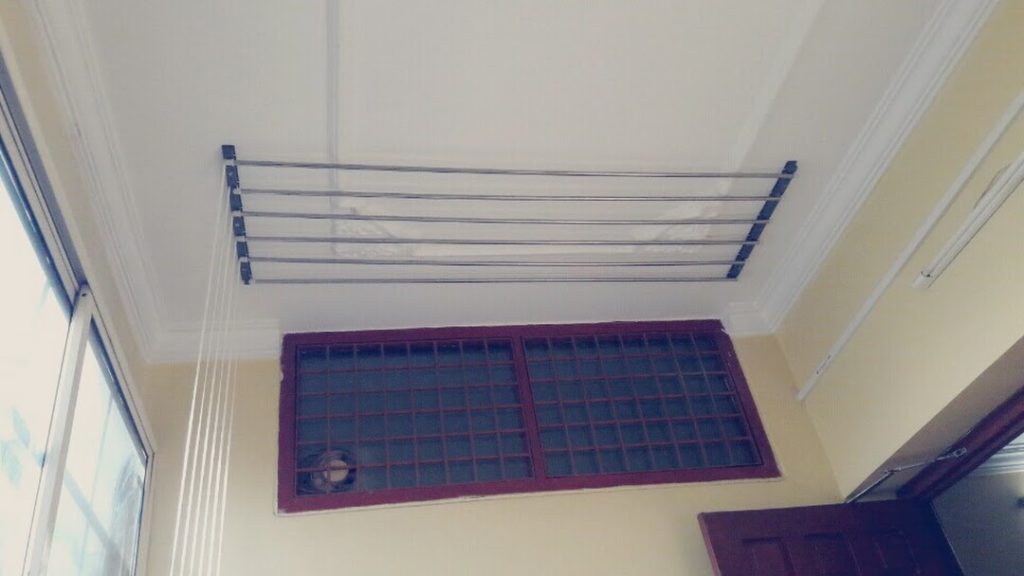 Wet Clothes Drying Ceiling Hanger Manufacturers in Hyderabad offers ceiling hanger best price. Stainless steel material with metal clamps as well as plastic clamps, nylon rope, and stopper to hold nylon rope.
Ceiling Cloth Hanger is a packed box of features mainly: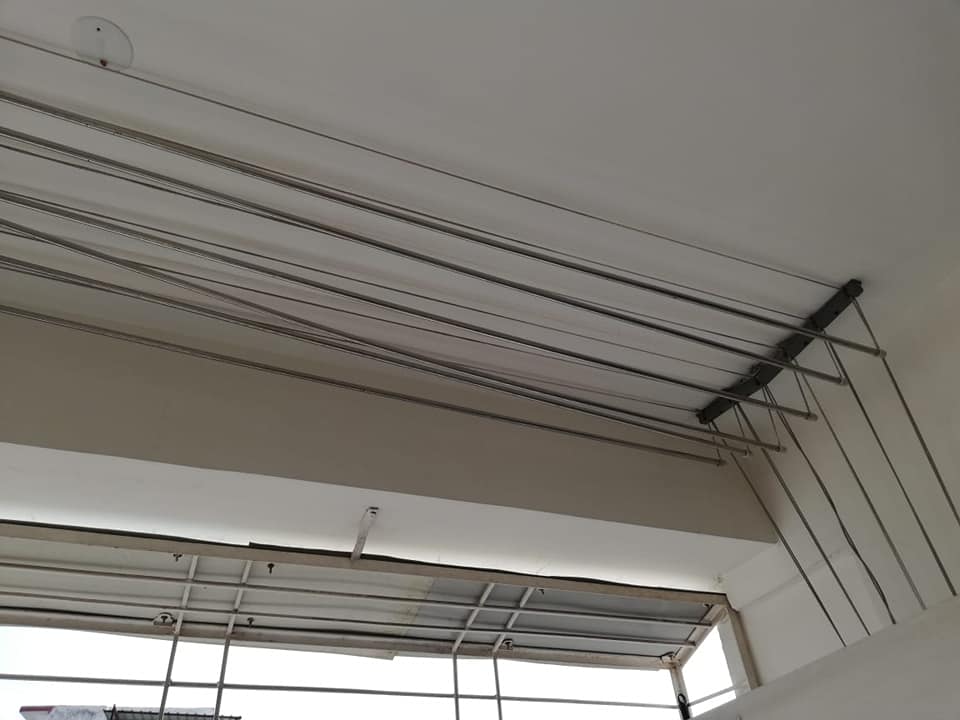 It can accommodate more drying space, in less area which is a perfect blend with your ceiling.
In the conventional cloth drying system clothes are damaged in color and life span by the excessive exposure to sun and dust.
But whereas Welltech indoor cloth drying system enables the drying of your clothes using the ceiling temperature in turn protecting its color.
An Indoor hanger come in different variations comprising 2 lines, 4 lines & 6 lines individually adjustable drying Stainless Steel rods.
Product is available in different lengths like 5ft, 6 ft, 7ft, 8ft and universal width of 2feet.
Available Size & Price in Ceiling Clothes Drying Hangers/Ceiling Hanger
5 feet x 6 lines = Rs.2200
6 feet x 6 lines = Rs.2400
7 feet x 6 lines = Rs.2600
8 feet x 6 lines = Rs. 2800
ceiling cloth hanger installation, ceiling cloth hanger installation near me, cloth drying ceiling hanger near me ,ceiling cloth hanger near me