Ceiling Clothes Drying Hangers – Permanent answer for drying wet cloth in balcony,wash area and so forth. Generally advantageous/agreeable item for loft/manor Clothes to utilize. The Ultimate frameworks for drying your Clothes. – The ultra present day space saver and conservative roof Cloth Hanger to dry Cloth inside/outside your home, – Dry your Cloth without power.

Balcony Cloth Ceiling hanger/Roof Hangers Call 08919784965.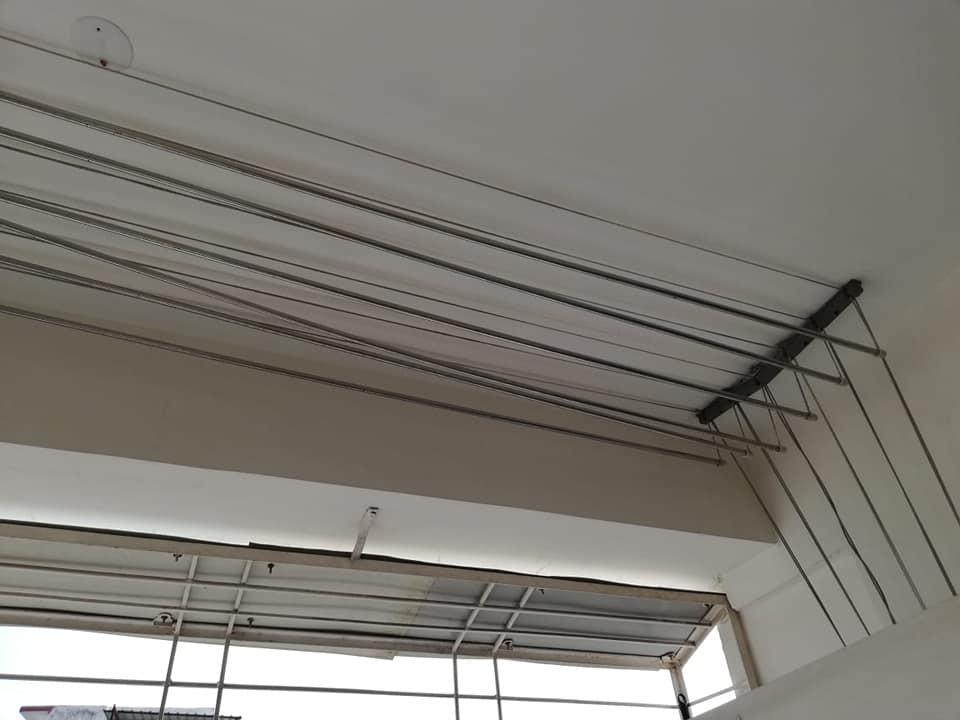 Available in sizes from 4 feet, 5 feet, 6 feet, 7 feet, and 8 feet of the length of the stainless steel pipes.
For each set we can fix from 2 rods to 6 rods depends upon your balcony size.
We can accustom our product according to your specific requirements.
Just pull to hand and push back after removing the clothes.
 Can be installed anywhere i.e. Bedroom, bathroom, balcony or in cupboards.
 Very useful in rainy seasons.